The "Tomatoes" block print is the most essential part of my block print series. I designed "Tomatoes" by studying a few different photos of tomatoes on the vine and creating a drawing with seven colors. This would require carving seven blocks of mounted linoleum.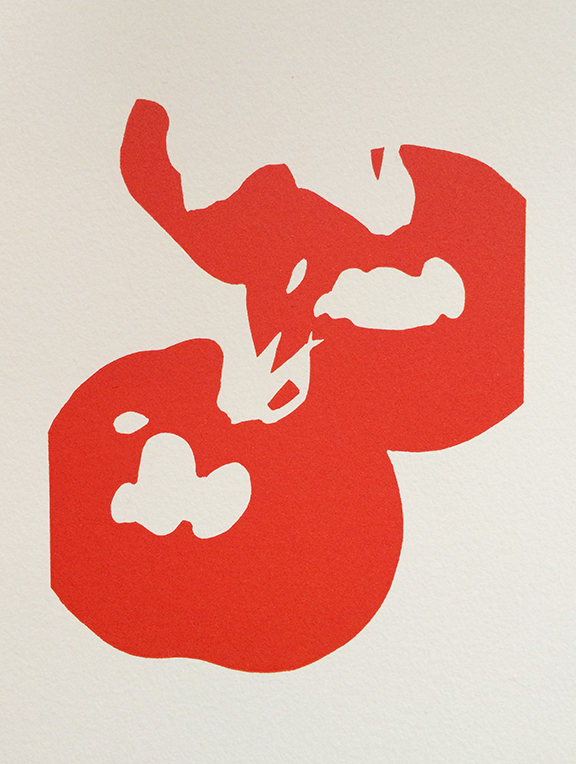 First, the basic red tomato shapes with holes cut out for shine.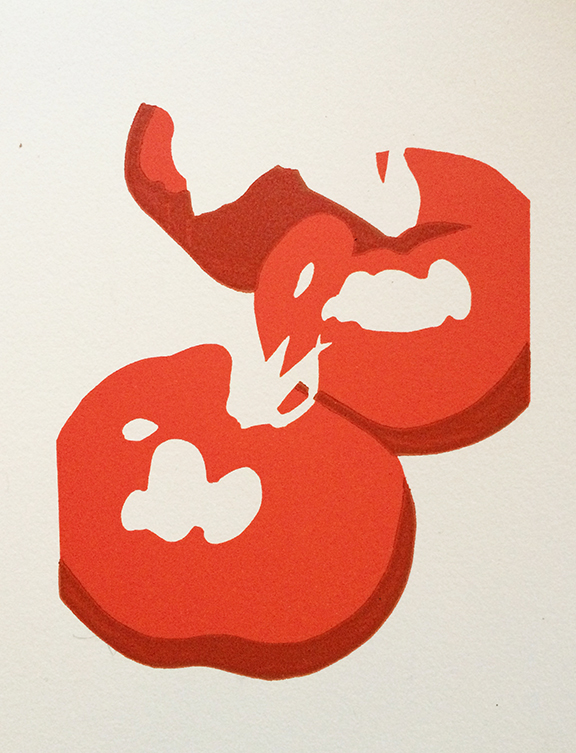 Then some darker red shadow shapes printed right on top of the first shapes.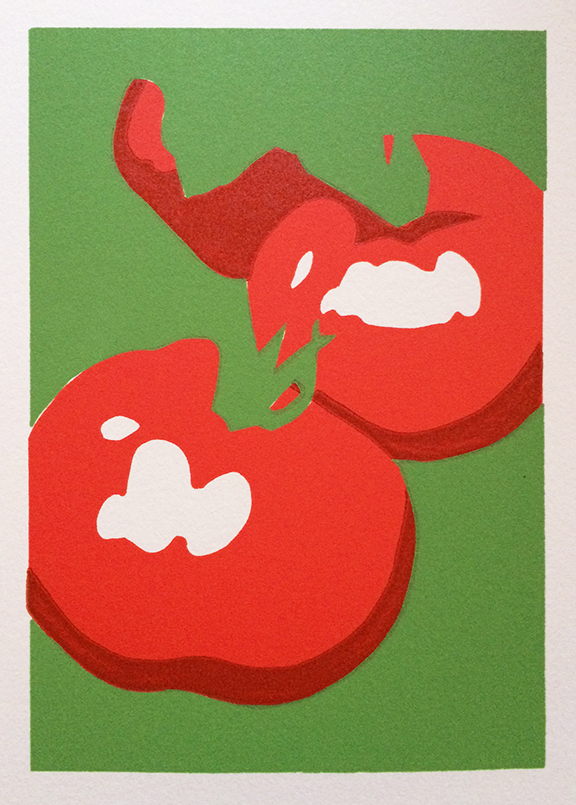 Next, a medium green for the background and leaves.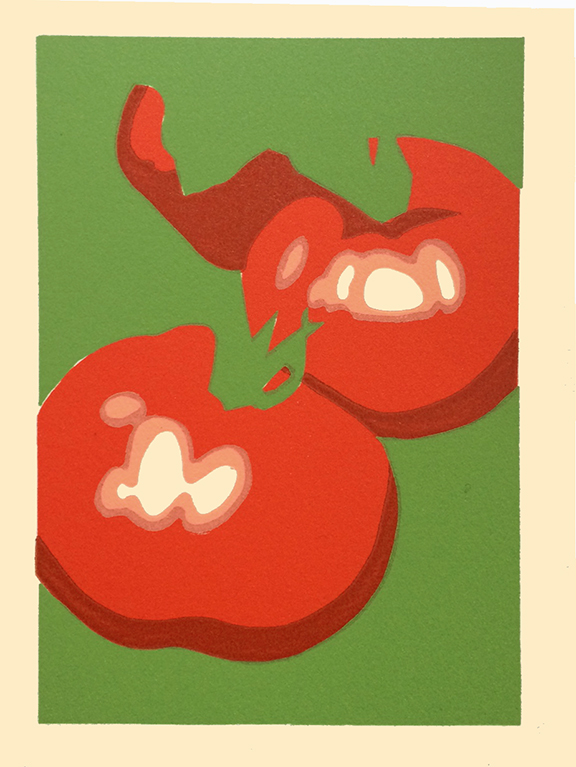 To soften the shine shapes, I mix up a semi transparent flesh color and print on the edges of those shine shapes.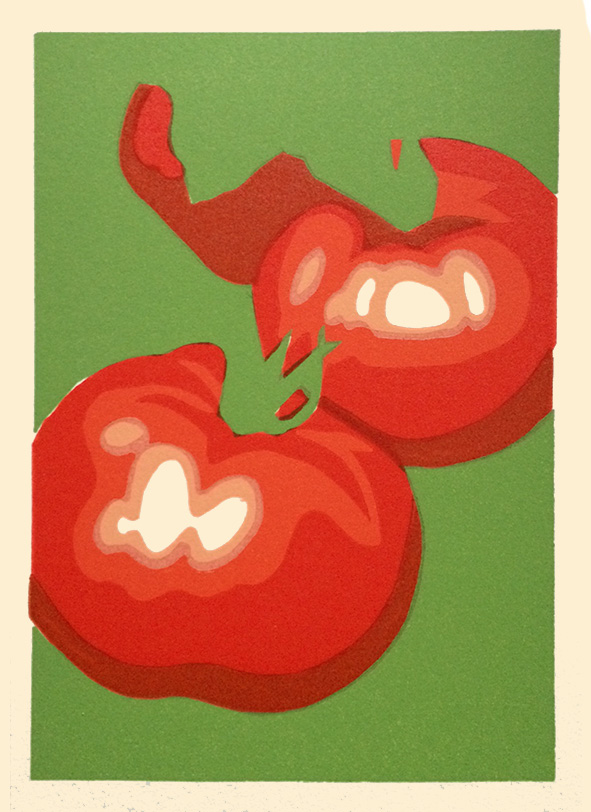 Next I print slightly lighter red shapes to add dimension.
Dark green comes next, creating leaf details and dimension to the stem.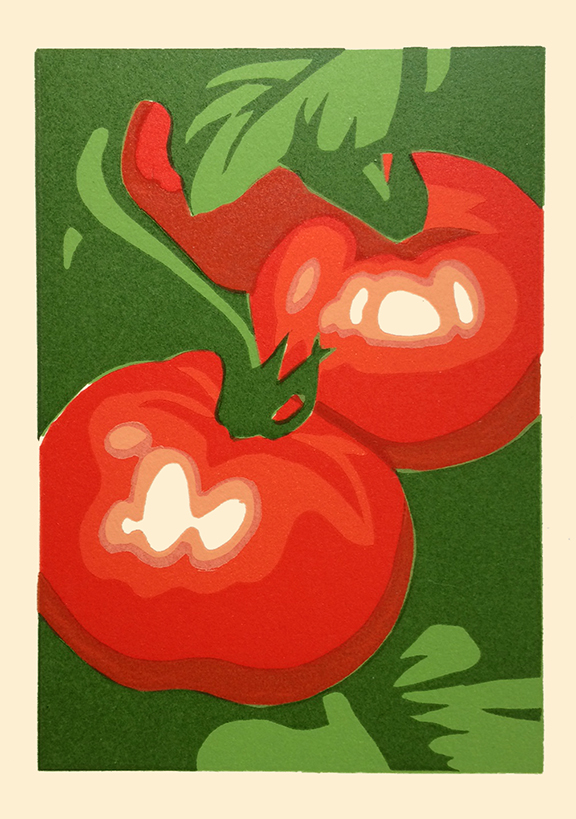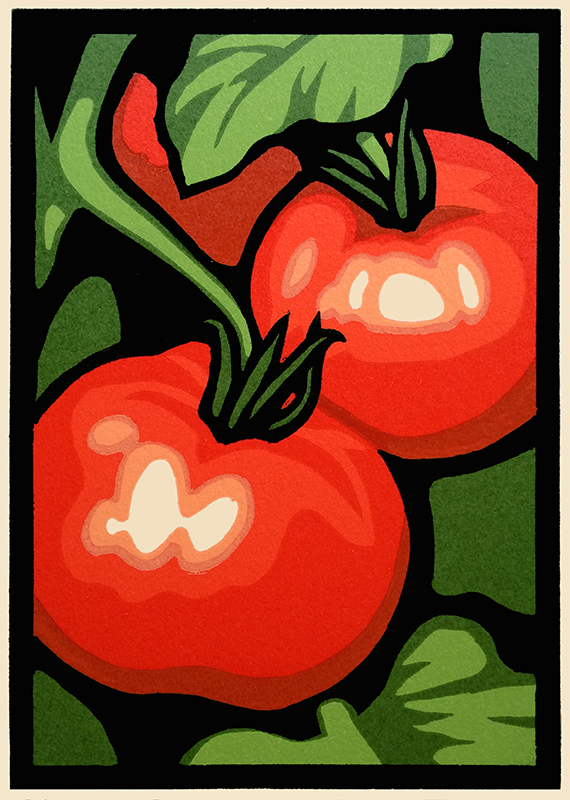 Finally, black shadows and outlines make those tomatoes pop!
The Best Summer Tomato Salad!
Ingredients:
1 small red onion, thinly sliced into half-moons
1 1/2 pounds heirloom tomatoes (about three medium tomatoes)
1/4 cup packed fresh herbs (basil, cilantro, dill, parsley, ora mix, coarsely chopped)
2 tablespoons extra-virgin olive oil
1 tablespoon red wine vinegar
1/2 teaspoon kosher salt
1/4 teaspoon freshly ground black pepper
Instructions:
Place the onion in a small bowl and cover with cold water. Let stand while you prepare the rest of the ingredients, about 10 minutes.
Core the tomatoes and slice into 1/2 inch thick half-moons. Place in large bowl.
Add the herbs, oil, vinegar, salt and pepper. Drain the onions and add to the bowl.
Toss to combine and let stand for at least 10 or up to 30 minutes before serving.
Taste and season with more salt, pepper, vinegar or oil as needed!
Recipe by Alexandra Shytsman