"Summer Woods III" was inspired by a walk through the woods near my house. The afternoon sun was blasting through the trees, making the leaves glow – my favorite thing – and wrapping around the tree trunks. I took photos, and created a design by mixing elements from those photos.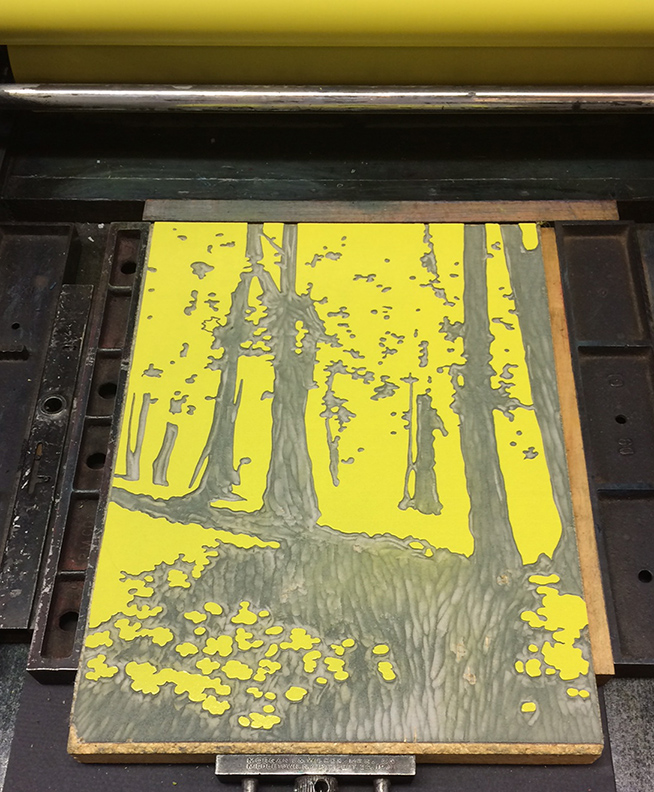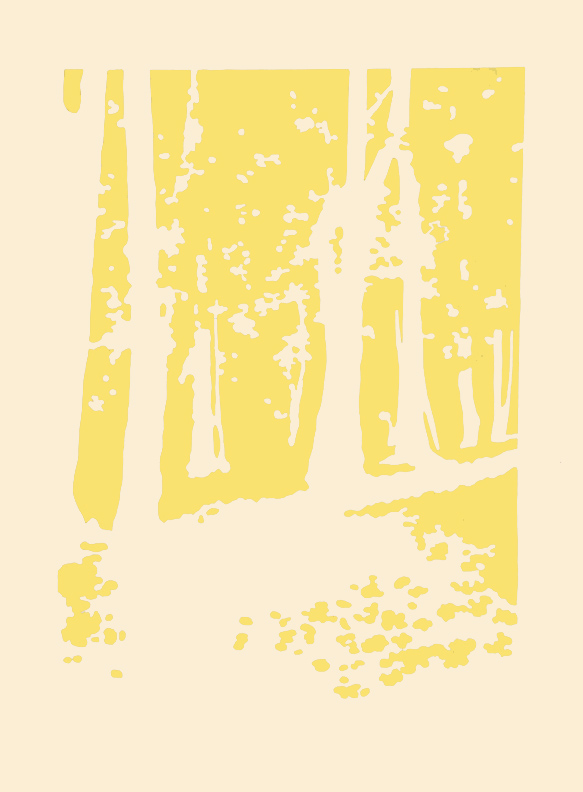 While planning the process, I realized I could use the same block for the yellow, light green and dark green in the print. (Using the same block for multiple carvings is called "Reduction Printing" which makes lining things up easier.) So I carve away anything that should NOT print one of those colors, leave the rest, and print yellow. (As usual, I'm going from lightest color to darkest).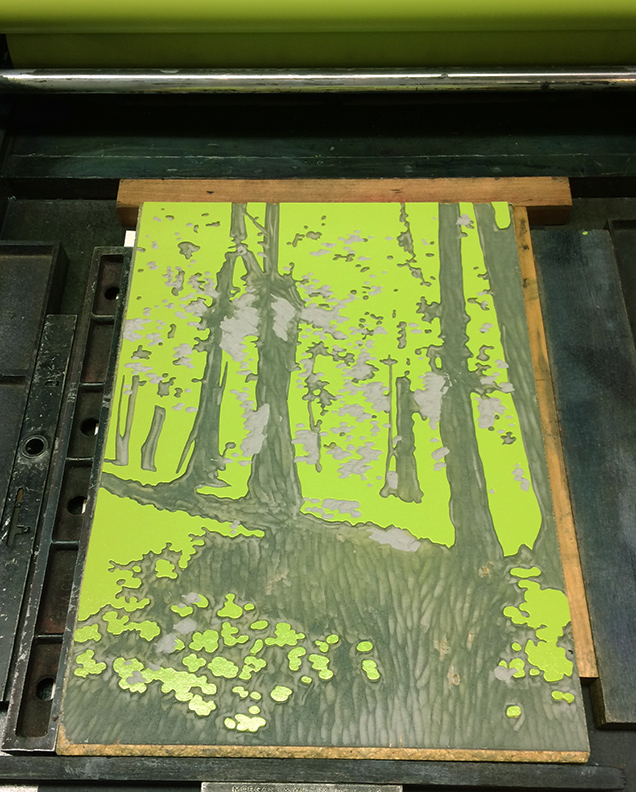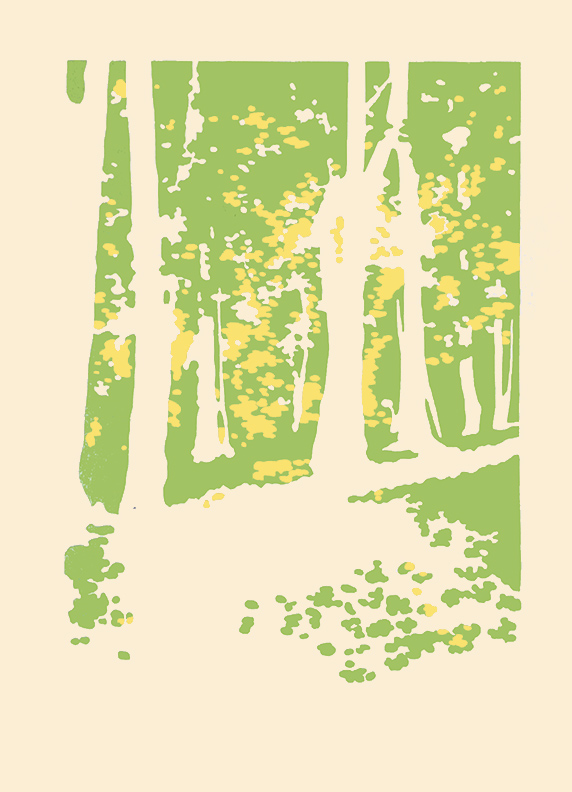 Then with that same block, I remove all the shapes I want to stay yellow, and print light green.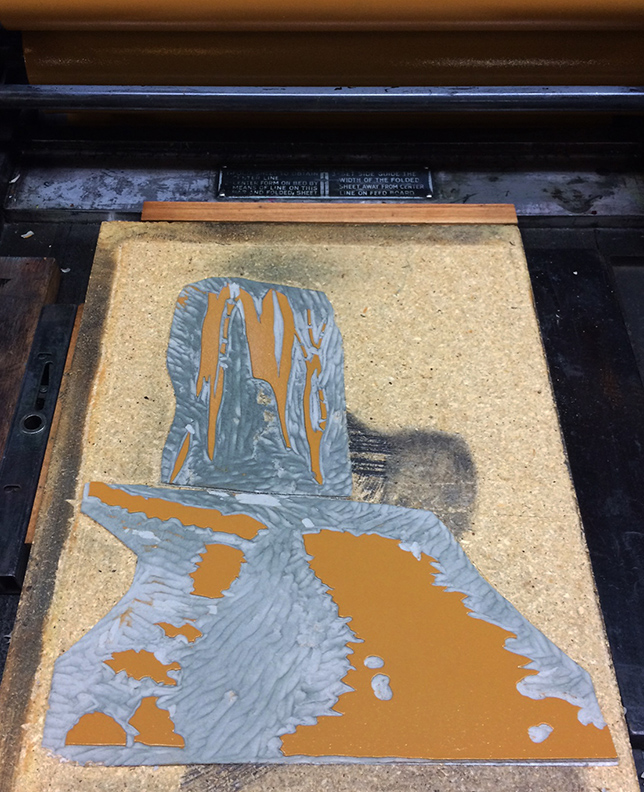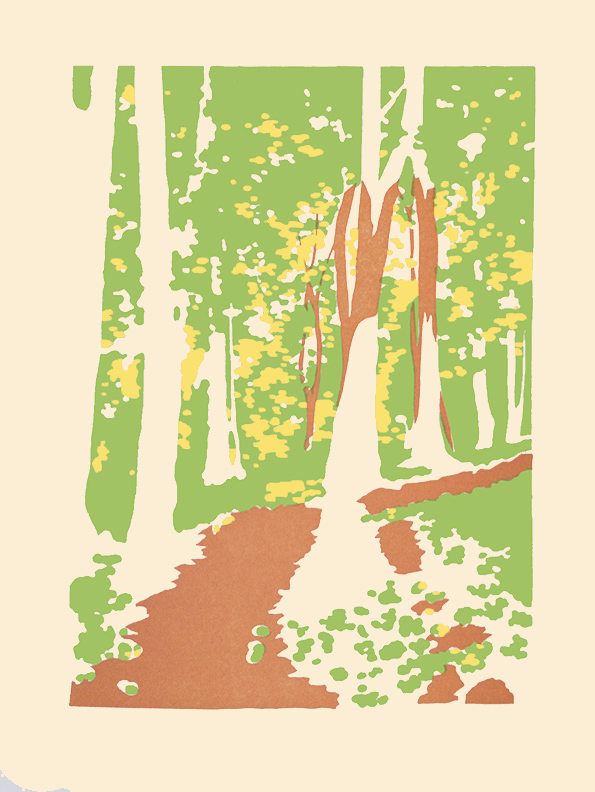 Taking a new piece of linoleum, I carve the shapes I want to be tan, and print.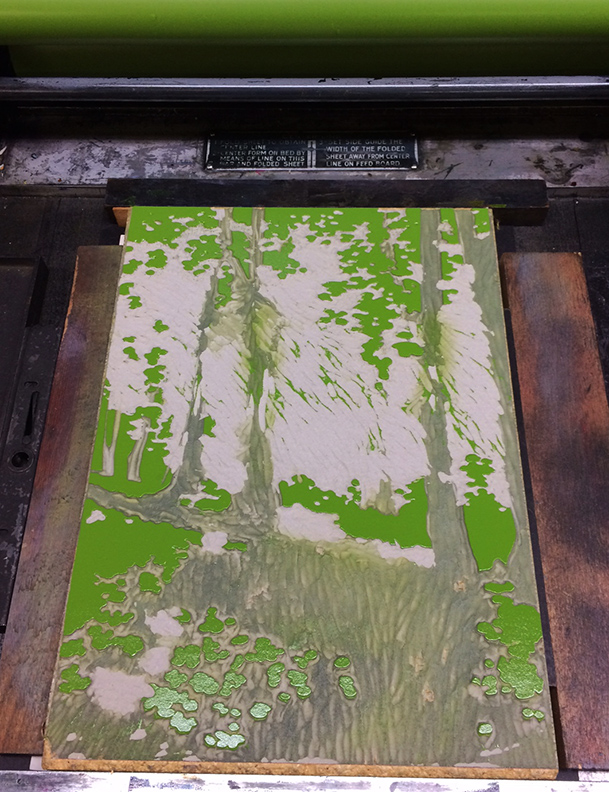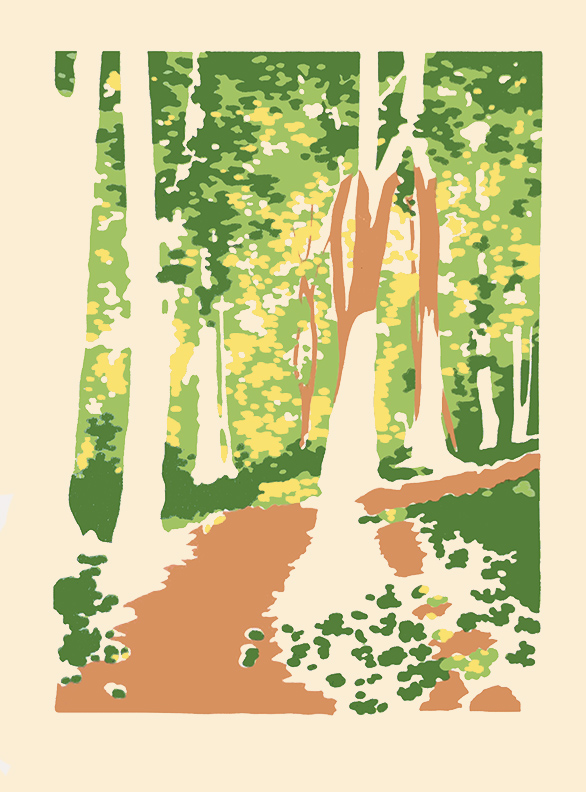 Going back to my first block, I remove the shapes that should stay light green, and print darkish green.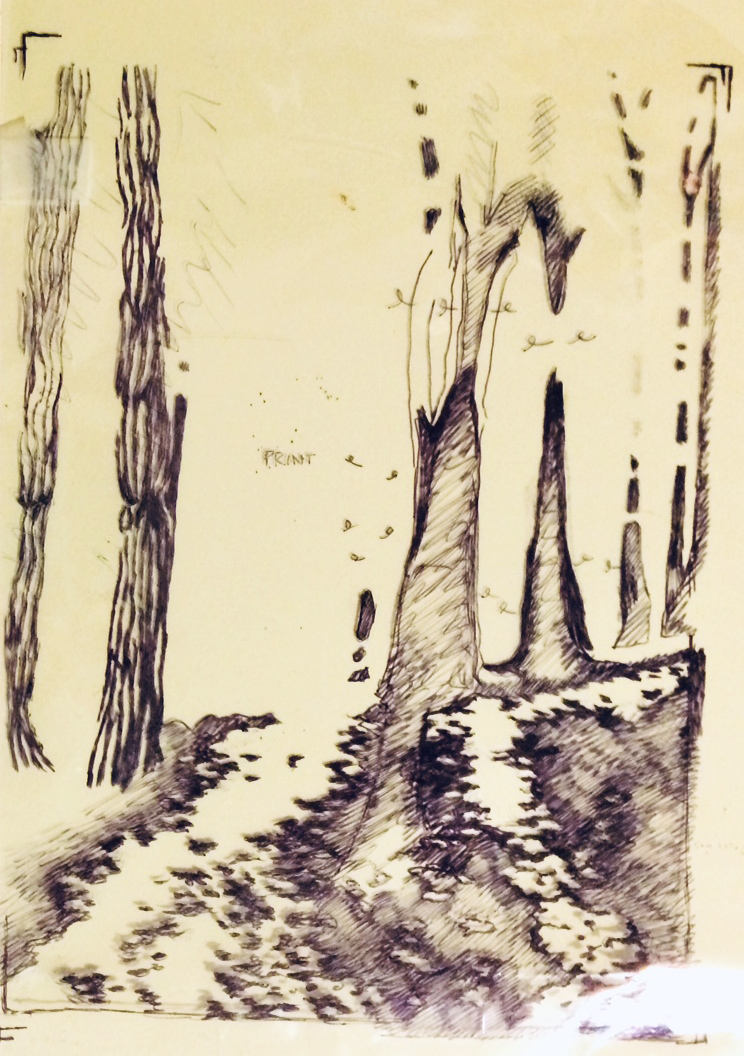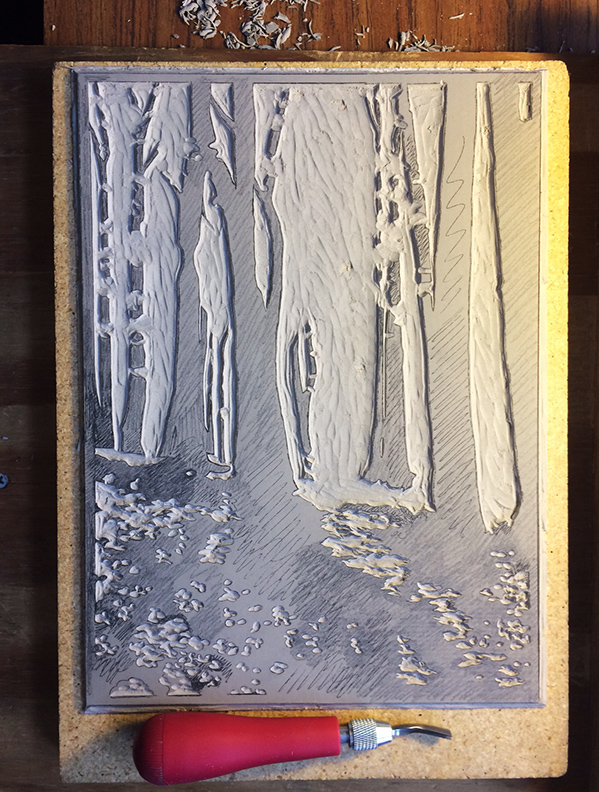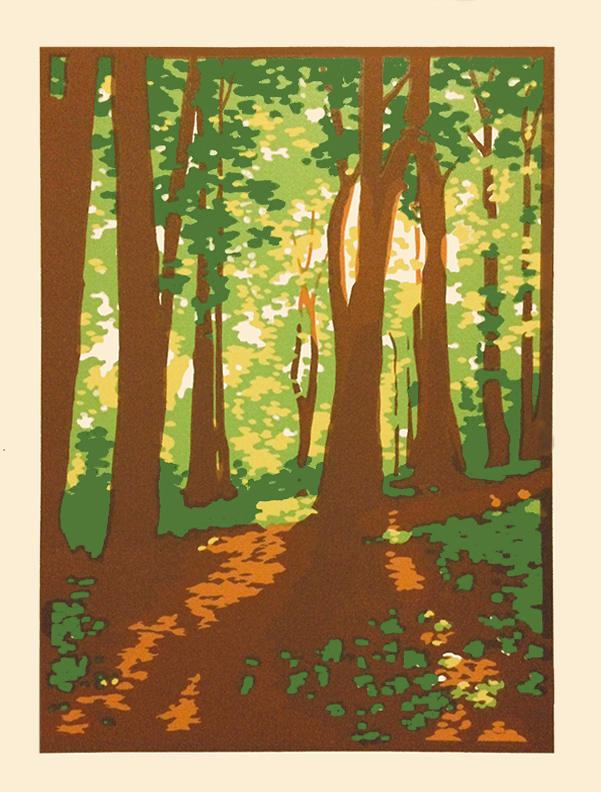 Each time I do a carving, I start with a sharpie drawing on clear acetate, and transfer it to my linoleum. Now with a third piece of linoleum, I carve away all but the parts that should print both warm brown and dark bown, and print the warm brown (reduction printing again).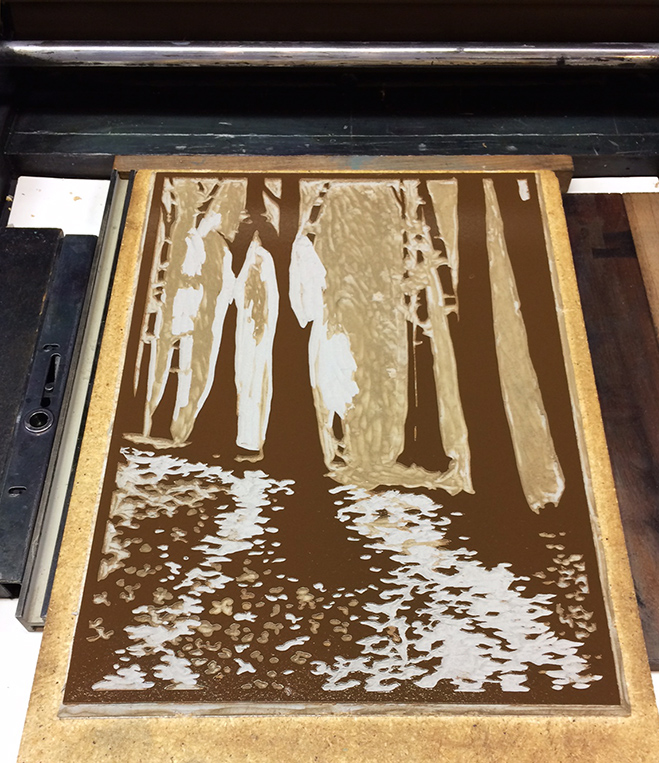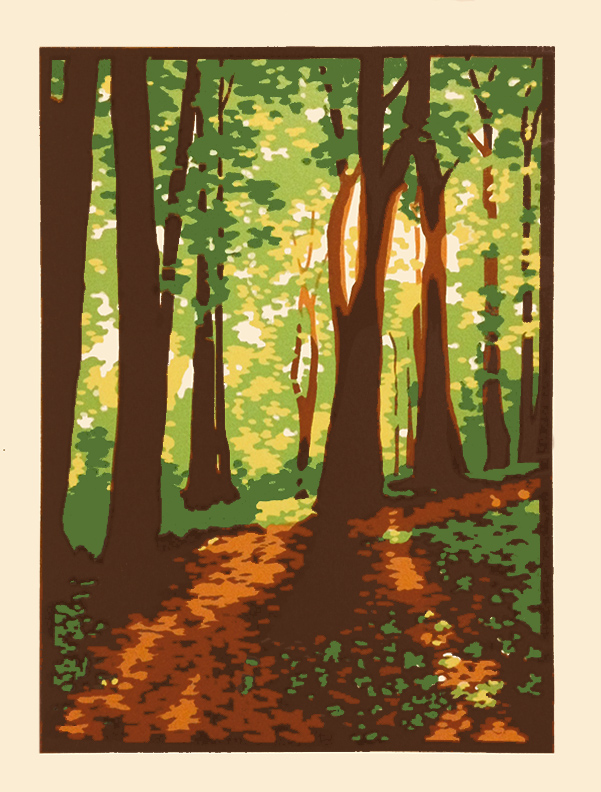 Then I remove the shapes that should stay warm brown and print dark brown.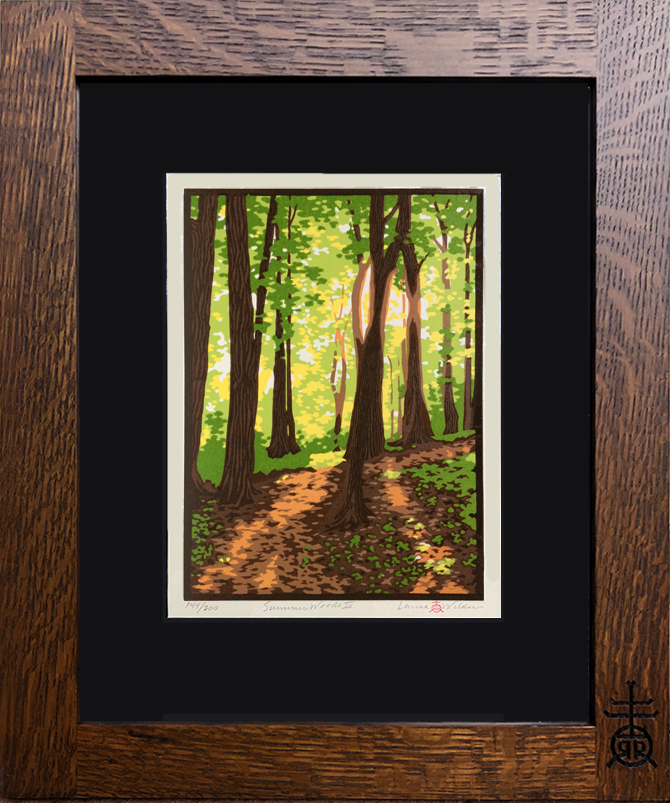 With one last carving, I create bark texture into the tree trunks and print an even darker brown.
Finally, here is the finished print all dolled up in a Roycroft Renaissance frame!