THINGS TO CONSIDER BEFORE BUYING UNFRAMED ARTWORK
IMPORTANT
You do have the option of buying the matted print now, and buying our Mission or Roycroft Renaissance frame for it later. But unless you own a point driver, it may be difficult for you to frame your print at home. Our frames are not mass-produced like those you see in stores, with the little swiveling toggles in back that hold pictures in place. Our frames are like most custom frames, requiring a point driver for securing the artwork. The simplest, least expensive solution is to purchase the print already framed.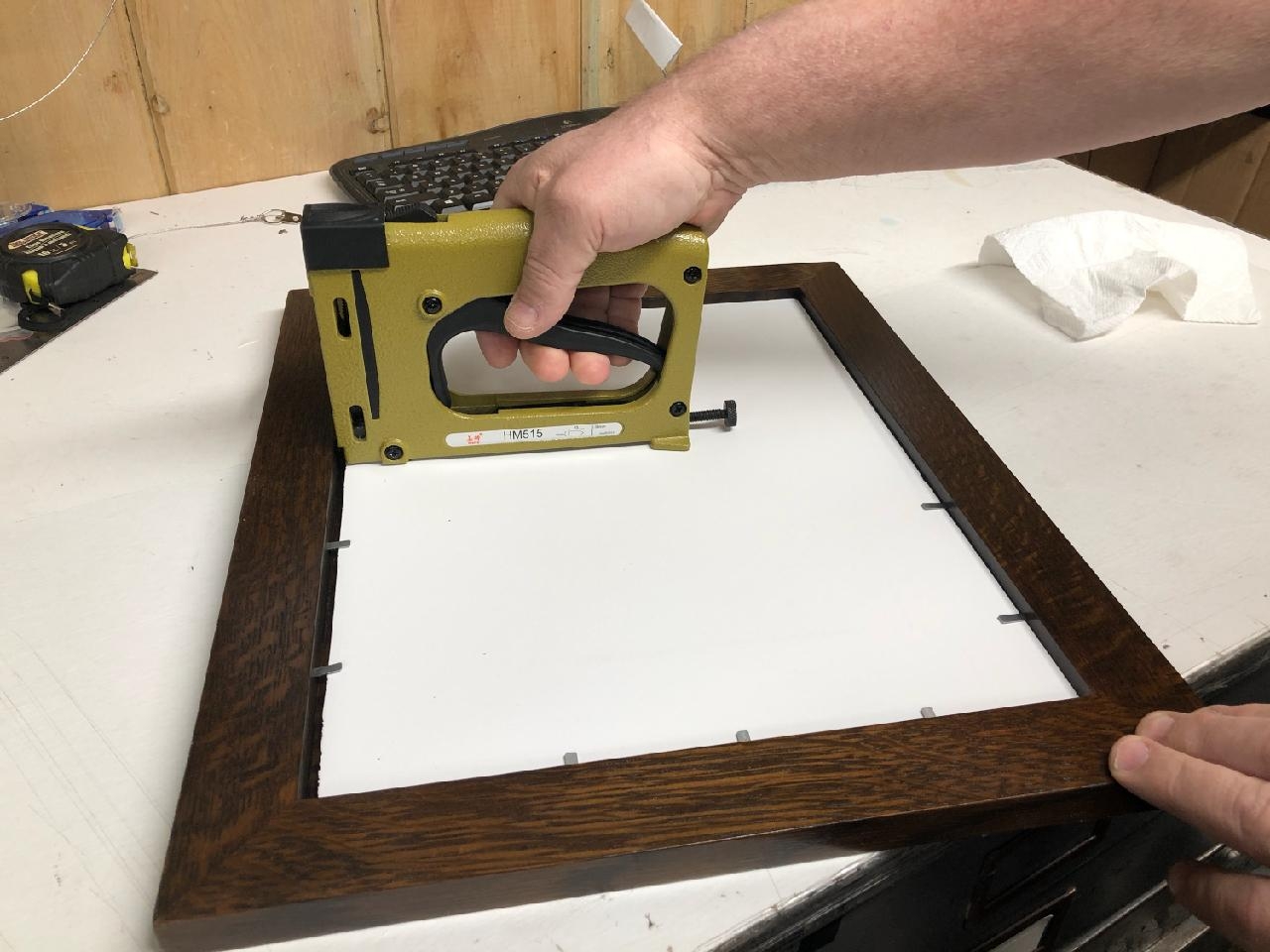 OPTIONS
But if purchasing a framed print is not an option right now, you do have options! You can…
1) Mail your print back to us for assembly (no charge), when you're ready to buy the frame. Downside: in the end, you're paying three shipping charges instead of one.
Or…
2) Buy the frame and pay your local frame shop do the assembly. Downside: the frame shop will charge you for the assembly.
FRAMING ARTWORK MADE BY SOMEONE ELSE
Have artwork by another artist that you want to put into our frames? Great! In that case, we will send the frame to you, or to your frame shop of choice, for assembly. (We don't handle artwork that we can't replace.)
FRAMING IT ELSEWHERE
Considering buying the matted print now and getting it framed somewhere else later? That can work out great: most of my artwork can work with a variety of frame styles. There is a risk of not getting around to it, though. I have bought matted things myself, and years later, those poor prints are still waiting to be framed. I have a printmaker friend who has a poignantly amusing sign in her art fair booth: " YOU SAY YOU WILL GET IT FRAMED, BUT WILL YOU REALLY?" 🙂